IT'S TIME TO GET RICH!
Are you tired of living paycheck to paycheck and ready to take control of your financial future?
We have the ULTIMATE BUNDLE DEAL that will change your life forever!
This unbeatable package includes a start-up entrepreneurship course that will give you the skills and knowledge needed to turn your business idea into a million-dollar empire. Plus, our 1 on 1 business coaching and mentoring session will give you personalized guidance from an experienced professional to help you achieve your goals quickly.
But wait, there's more! With our exclusive e-book, you'll have access to insider secrets and resources to help you build your brand, grow your customer base, and skyrocket your profits.
You won't find a deal like this anywhere else! This bundle is the perfect investment in yourself and your future success. Don't hesitate, take advantage of this amazing opportunity to transform your life and start living the life you've always dreamed of!




Bundle Contents
Included in your bundle package.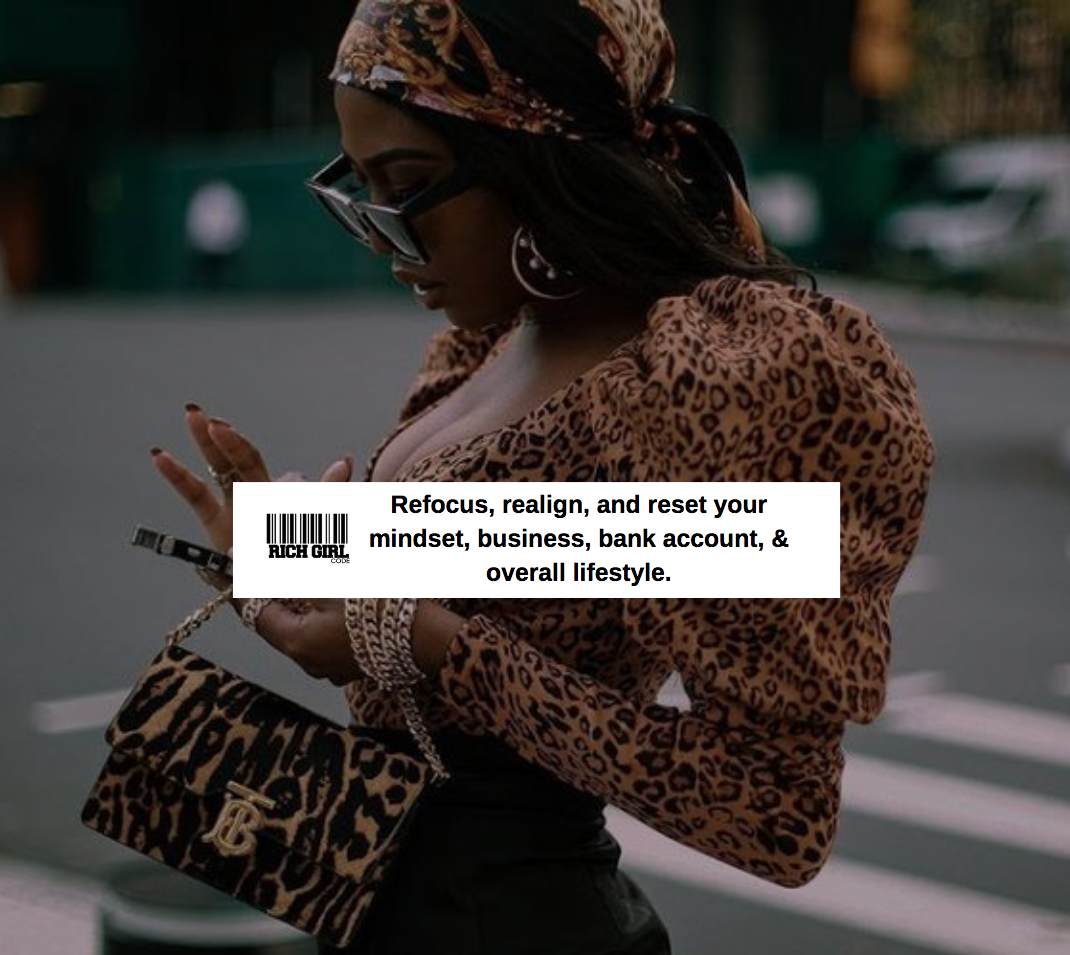 Rich Girl Code Academy is an online educational platform designed to help women entrepreneurs scale your businesses, lifestyles, and bank accounts. The courses offered by Rich Girl Code Academy focus on teaching you how to leverage your skills and expertise to increase revenue and profitability, as well as how to create a lifestyle that aligns with your goals and values.


Frequently Asked Questions
Can I get a refund?
All sales are final. Non-refundable
We do not issue refunds for digital products. All digital product sales are final and all monies are non-refundable. You will have immediate access once the order is purchased and the payment processed. 
All sales are final and no refunds will be offered.  We recommend contacting us for assistance if you experience any issues receiving or downloading our products. 
If you have any questions about our Returns and Refunds Policy, please contact our main headquarters via email: [email protected]
My bundle includes coaching. How do I schedule my appointment?
Upon purchasing a bundle that includes coaching, you'll receive further instructions on how to book a time for your appointment.